MICROSOFT WORD SPECIALISTS
All versions of Microsoft Word
Our designers and developers have been using MS Word since the early versions.  We offer all consulting services for all versions you may be using.  If you have old templates you want upgraded, or old macros that need changes, give us a call.
Your InDesign moved to Word
Designers and marketing departments often ask for expert Word help to transform InDesign, Photoshop, Illustrator layouts or PDF documents converted to Microsoft Word templates for documents.
UPGRADE
&

IMPROVE CORPORATE TEMPLATES
We offer development of your MS Word templates and incorporate your corporate design into the templates.  We work with your designers to ensure that your logos and colours is presented through all your documentation.
Creation of simple templates or addition of protected fields and complex macros are handled by our technical staff.
We have created single template files for some customers, and developed templates that provide data entry forms on opening of the document using macros or add-ins.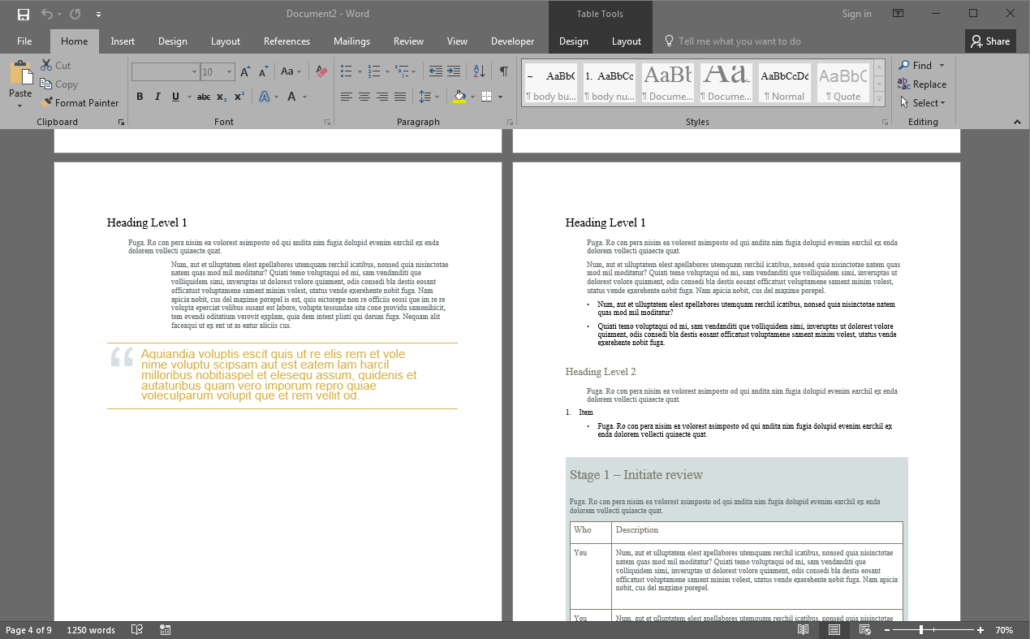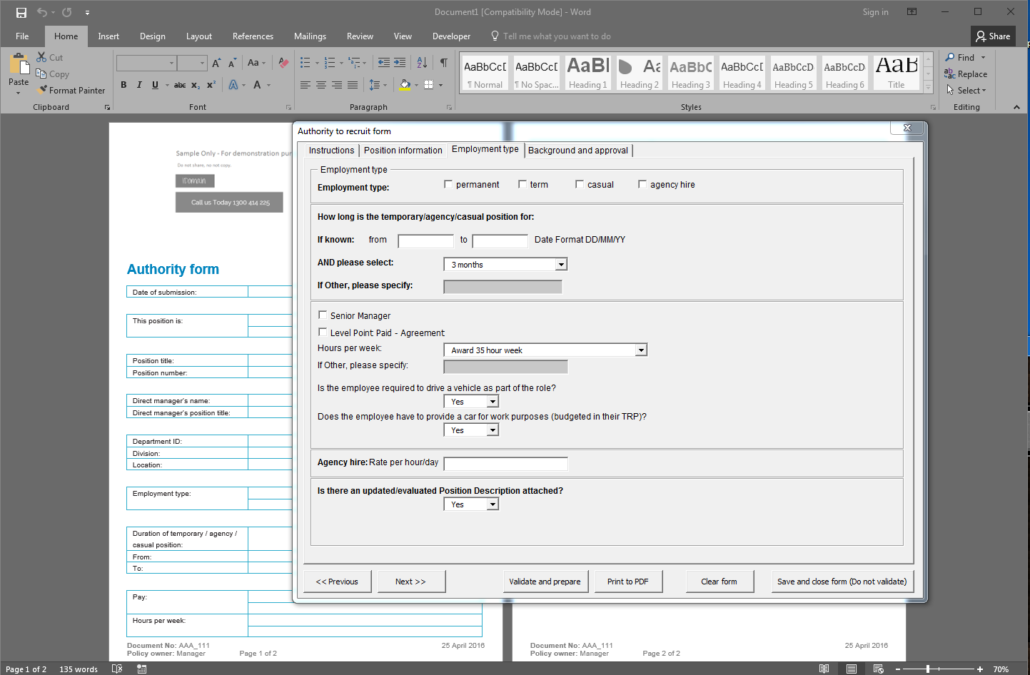 Document security can be implemented in multiple ways.  One option many customers like is to allocate sections and areas in the document that are locked and cannot be changed without a password.
A more advanced method is to create a form that limit how much data, and what data is entered in the form.  This is a great way of ensuring consistency across your business.
And yet another option is to create a word add-in that applies to all documents and provides options of automatically creating your headers, footers or sections of your document.  Call and speak with a consultant for more information on how we can help your business.
Microsoft Word Document Versions
having a document specialist on board will help standardise your document production for internal and external distribution with correct naming conventions, and version control, all of which, enhancing your corporate image with Microsoft Word.
Our proven approach means we can provide cost effective solutions and a great return on your investment.
We can also convert your older version of Word to one of the versions to your right:
Microsoft Word 97
Microsoft Word 2000
Microsoft Word 2003